Final exam is around the corner..
Annyeong Haseyo Dear....
Final exam is around the corner!!!!Everyone shout!!!!I hate exam!!
Tapi kita kena juga duduki exam tu untuk pergi sem selanjutnya...So apa yg perlu dibuat sekarang ialah,sy kena stop berblogging untuk 2 minggu..stop Berfacebook n stop bertwitter juga.....Yang perlu dibuat sekarang ialah menghadap buku.....Pada sesiapa yang baca post ni tolong doakan saya supaya lulus penuh pada final exam kali ini....Thx....I need to study so kena menghadap buku2 kat atas meja ni...laptop diketepikan buat sementara waktu kan.....Pada kawan2 yg akan duduki final exam juga x lama lagi...erm... Good luck k...kita sama2 belajar and mencapai kejayaan k...Amen....
Setakat yang saya tahu sekarang ni markah PB saya ok2....sekarang ni kena usahakan kat markah Final exam....Wish me good luck ya......I can do it!I can do it!.....HWAITING!!!!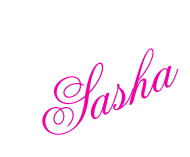 Labels: MY STORY